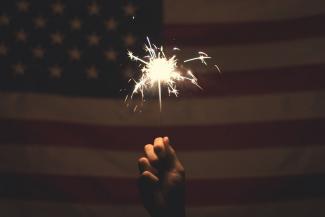 by Brandon Miller on Jul 3, 2018
In honor of Independence Day, let's focus on a freedom you probably want to achieve—your financial independence. You know, that time of your life when you have enough money to kiss your job goodbye and pursue your passions.
Sounds great. But for most of us, it also sounds like a long slog. Achieving financial freedom means you have to accumulate wealth. And the surest way to build wealth is to spend less than you make. When you live someplace as expensive as the Bay Area, it's hard not to pay out every cent that comes in.