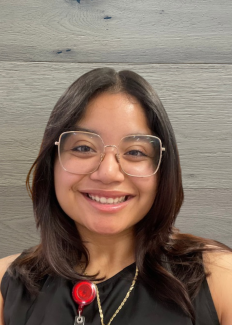 Vivian Segura
Client Service Specialist
After changing paths from wanting to be an aerospace engineer (inspired by when the retiring Shuttle flew over her middle school), Vivian found a new passion in finance. A job at a credit union and an externship at the Financial Planning Association opened her eyes to the financial planning profession that she is excited about entering.
Vivian's job at Brio as a Client Service Specialist provides the ideal opportunity to learn the job from the ground up as she assists the advisors and associates with back-office and paperwork duties. She looks forward to working her way up and eventually focusing her talents on helping immigrants and underserved communities take charge of their money.
Education
B.A, Finance, Humboldt State University
Life Passions
Vivian enjoys hanging out with her friends, as well as her cat and "needy" dog. But she really loves spending time with her family, where their stories of what they endured to come to this country never cease to amaze her.
She is also is fond of getting outdoors, particularly if she's sitting on a beach or overlooking any body of water and reading non-fiction.