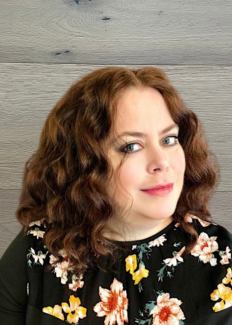 To Shannon Kennedy, treating clients to exceptional service that goes above and beyond isn't a job—it's a passion. Her focus is on scrutinizing all aspects of our client relations and operations to ensure that every thing we do upholds the Brio promise of putting clients front and center. That can entail streamlining processes to give advisors more time for clients, providing more options for scheduling appointments, building partnerships that give clients access to a broad network of professionals and other tactics that help optimize the Brio client experience.
Prior to joining Brio, Shannon perfected her considerable customer-relations skills as Vice President of Client Services at PBA Galleries, where she loved helping people build their collections. She has also served as the Director of Marketing for a San Francisco-based fine art gallery and as a consultant for a custom framing production facility. 
Shannon can often be found dancing—at a class or just solo in her living room. She also loves word play, particularly Scrabble, and cheese, any kind from the stinkiest blues to Kraft American singles.
Education, Accreditations
B.S. Broadcasting and Film; Minor in English Literature, Magna Cum Laude, Boston University
Entrepreneurial Management, School of Management, Boston University
Photography, The Art Institute of Boston
Community Involvement
Shannon is a new Board Member for the Little Brothers - Friends of the Elderly. LBFE is a local San Francisco non-profit that works to reduce isolation and loneliness among older adults.. In addition, she supports the following organizations:
Life Passions
A connoisseur of the arts in all forms, Shannon particularly enjoys the ballet and film. At home she may have her nose buried in a book, mostly mysteries, but a voracious reader across genres. Shannon likes throwing things like horseshoes, bocce balls and small get togethers with signature cocktails.