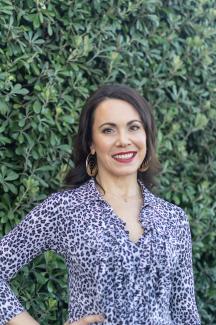 Shana is passionate about getting to know her clients on a personal level so she can better understand how to help them achieve their life goals and maintain balance. (And with her love of yoga, she knows a thing or two about balance.) The whole left brain/right brain, soft skills/hard skills dynamic of financial planning satisfies both her analytical and creative sides. She also enjoys her role as a partner and coach who can help clients understand their options and be there for them during tough times.
In the 14 years prior to joining Brio, Shana was a wealth advisor at a RIA firm in the East Bay, and held client associate and specialist jobs at leading bank and investment firms.
But she may never have entered into financial services at all had it not been for a cold call from Ameriprise looking for new financial advisors. Shana wanted a meaningful career and was all set to go into social work. But when Ameriprise reached out to her, she saw a whole other path open up that offered greater career options while still being centered around helping people live better lives.
Education, Accreditations & Awards
B.A., Psychology, University of Missouri
FINRA Series 66 License
Executive Certificate in Financial Planning
Life Passions
Shana LOVES yoga and practices it every day. But she also adores her wonderful group of friends who have been close for over 20 years, and still get together for afternoon dance parties and such. Shana also enjoys hiking, especially in Lake Tahoe, as well as concerts, comedy, dance and other forms of live entertainment.