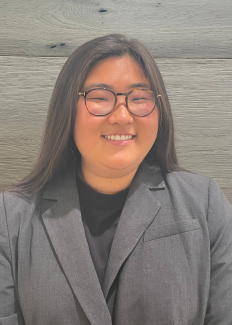 Rachel Shin
Associate Financial Planner
As soon as Rachel went to college, she knew she wanted to do financial planning. She noticed financial literacy was something many people struggled with including her family. With her love of helping others and seeing a need to educate those around her it was a natural fit. Rachel enjoys helping people plot their dreams amidst the intricacies of the financial industry. With her diploma in hand and now armed with the CFP she's ready to roll. Go Rachel go!
Education
California State University, Fullerton B.A, Finance/ Financial Planning, May 2019
CFP ™ Designation October 2021
Licensure: Series 65 (Active)
Life Passions
Rachel, like many of our folks, is an avid traveler. Her travels started early when the family relocated to Guatemala when she was in elementary school. Now, her dream repeat destination is Japan. She last went in December of 2022 for her birthday and she has been itching to go again. She loves Japan as she finds that it is the perfect balance of quick paced city life and calming nature filled spots. Bali and the Philippines are next on the list! She keeps that passport handy and ready for new stamps and adventures!