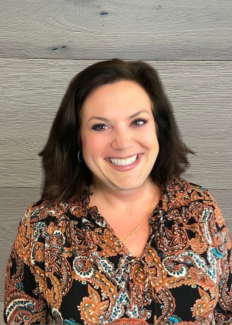 Pamela G. Schmitz
Financial Planner, Business Development
Pam Schmitz helps clients plan for tomorrow by taking care of today. With a clear understanding of each client's unique financial vision, she works to develop a tailored path forward. Whether buying a home, saving for college, or planning for Medicare and retirement, Pam helps each client prepare for life's many stages.
From her perspective, a healthy financial life begins with a clear picture of your cash flow, so she works with clients to help support their lifestyle without sacrificing their goals. She also gives each client the time and attention they deserve to make sound financial decisions and feel confident they are prepared for the future.
Pam has over two decades of industry experience, and has worked in options and equity trading, as well as institutional real estate. Today, she applies this wealth of knowledge to help clients enjoy the financial lives they deserve.
Education, Accreditations & Awards
Chartered Financial Consultant (ChFC)
Certificate of Financial Planning from San Francisco State
B.S in Legal Studies from UC Berkeley
Industry Focus
Tax Planning Strategies
Family Finances
Wealth Preservation Strategies
Investments
Retirement Plan Distribution
Cash Flow Management Strategies
Estate Planning Strategies
Community Involvement
Pam is a new Board Member for the Golden Gate Business Association, who's mission is to champion opportunity, development, and advocacy for our LGBTQ & Allied business community. In addition, she supports the following organizations:
2019-2021 FPA NorCal Conference, Speaker Liaison 
AIDS Lifecycle ride 2007, 2017 & 2019 Finisher
California Society of Pioneers
Dipsea Race 1997-200, Finish Line Team Captain
Dress for Success San Francisco
Financial Planning Association
L.A. Gay & Lesbian Center
Our Family Coalition
San Francisco AIDS Foundation
SF-Marin Food Bank
Life Passions
Pam is passionate about exercise, specifically yoga, long-distance cycling, and running. She completed the AIDS LifeCycle race for the second time in 2017 and has run the marathon distance over 100 times. She has even served as a 3x pacer for the famed Western States 100 mile race. She loves spending time with her family: Leslie, Charlie, Dave, and Max, the cat.
No matter what she is doing, two sayings drive Pam's zeal for life:
Passion changes everything
There is no traffic on the highroad