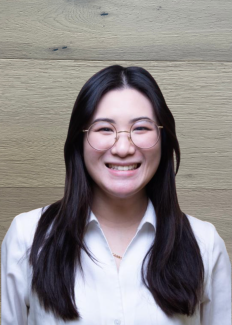 Michelle joins Brio as an Administrative Assistant, where her flexibility in tackling new projects is a handy skill to have. She keeps busy learning the business, taking notes in meetings and engaging in various ways across the firm, including wrangling calendars that are in constant flux.
Prior to joining Brio, Michelle wrote for her college magazine, worked as a freelance blogger, and penned blogs, social media and more in addition to her administrative duties for a virtual assistant company.
EDUCATION
B.A, Literature/Creative Writing, University of California, Santa Cruz


LIFE PASSIONS
A creative writing class in high school helped Michelle discover her love of writing, which quickly upended her STEM-focused career plans. Michelle continues to love everything about poetry. Reading it, writing it and listening to others perform their work are all high on her list of favorite things to do.
When she's ready to take a break from the world of words, Michelle can be found tracking down new and fun places to eat or have coffee.