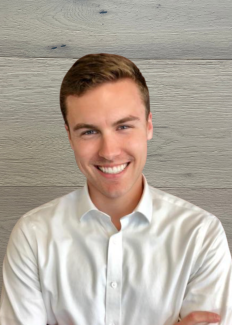 Michael Telford
Financial Planner, Director of Operations
Even as a little kid, Michael liked to tinker with budgets, making financial services a natural fit for him. Part of what he thoroughly enjoys is helping clients connect their spending habits with influences such as how they were raised, while also showing them how these behaviors are controllable and the way that small changes can have a huge impact on their future. Add in his talent for reading between the lines to help clients express their true dreams, and it's no wonder Michael forges strong, trusting relationships with his clients.
After a two-year hiatus, Michael is rejoining Brio—and Brio is thrilled to welcome him back. His trajectory in financial planning has been steadily upward, going from financial planning intern to relationship manager to associate financial planner, senior consultant and now financial planner.
Michael is also helping Brio forge a more flexible workforce. The pandemic has proven that our team can work efficiently even when we're not all in the same office at the same time. Michael will work from his North Carolina home most days, visiting San Francisco every few months for in-person meetings with clients and the Brio team.

EDUCATION, ACCREDITATIONS & AWARDS
B.S, Economics, North Carolina State University 
FINRA Series 65 licenses

LIFE PASSIONS
Michael loves to travel and in the course of visiting family in South Africa has found the country's coast on the Indian Ocean to be his favorite place to visit. He enjoys hanging out with friends, especially if it's after a few games of tennis. But he really loves joining his wife Hanna in spoiling their half Lab, half Australian Shepherd dog, Cali.