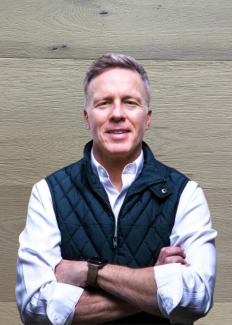 Matt Beck
Senior Financial Planner, COO
Matt is happy that his career journey led him to Brio, where he can share his vast industry knowledge to help the firm reach new heights and continue his mission to make the world better for others. 
Prior to joining Brio, Matt spent 20+ years in the financial services industry, in roles that had him advising financial professionals and independent advisory firms about ways to enhance their practice. At Brio, he will be focusing on the listening, empathy and coaching skills he learned over the years to help individuals and families instead of companies.
As COO, Matt is also charged with ensuring that everything that happens behind the curtain is as optimal and client-friendly as possible. That includes seeing that we have the correct investment models and products to help our clients reach their goals, reviewing asset allocation strategies and sharing best practices with the team. 
Having worked with and consulted for many financial advisory firms in his career, Matt knows that Brio's culture of fun, friendly, white-glove service with a commitment to client success is unique. It was one of the main reasons he was eager to join Brio.
EDUCATION, ACCREDITATIONS
B.A, Political Science and American Studies, St. Olaf College, Northfield, MN
Executive MBA, University of Minnesota—Carlson School of Business
FINRA Series 7, 24, 63

LIFE PASSIONS
Matt is extremely passionate about making a difference. Raised to give back and help others, his volunteer activities range from preparing meals at homeless shelters to sitting on boards for youth groups, and chairing one of the largest conferences for financial planners in the country. While working at Schwab, Matt was honored to be hand-selected by Chuck himself for the first-ever Charles Schwab Community Service Award.
When he's not volunteering, Matt can be found spending time with his better half, Mary, and with his parents, brothers and two Yorkies, Ana and Ole. He also has a passion for cross training, playing golf as often as possible, and perusing his collections of coins and miniature stadiums.