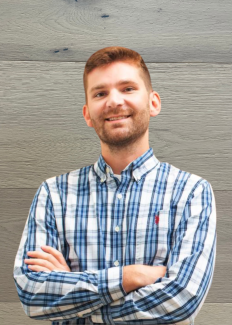 Jamie combines his methodical, problem-solving abilities with a people-loving nature in his role as an Associate Financial Planner at Brio. With a master's degree in financial planning, Jamie leverages his skills and drive to lead clients to financial success through the execution of personalized plans.
A U.S. Navy veteran with six years of service, Jamie had the opportunity to be stationed in Pearl Harbor and Italy. Following his military service, he pursued an undergraduate degree while training workers at the then brand-new Minnesota Vikings stadium. Not only did he get to experience the thrill of Metallica in concert, but he also had the chance to attend all the Vikings' home games.
Jamie's professional journey led him to work as a pension benefit analyst and an actuarial analyst at firms in Minnesota. These experiences highlighted his desire for a more client-facing career and a warmer climate. Fortunately, Brio and the vibrant Bay Area provided the ideal environment for Jamie to pursue his aspirations.
EDUCATION & ACCREDITATIONS 
B.S., Economics, University of Minnesota Twin Cities (2017)
M.S., Financial Planning, Golden Gate University (2021)
CERTIFIED FINANCIAL PLANNER™ designation
Passed the P, FM and IFM actuarial exams
COMMUNITY INVOLVEMENT
Member of Financial Planning Association, San Francisco Chapter
Speaker Liaison for the FPA NorCal Conference
LIFE PASSIONS
Passionate about travel, Jamie's Navy service ignited his love for exploring the world and forging friendships across borders. He enjoys all kinds of sports, having played baseball in high school and golf while stationed in Hawaii. However, his current passion lies in soccer, which further deepens his connection with international friends. When not out enjoying a game, Jamie can be found in a microbrewery playing board games with friends.