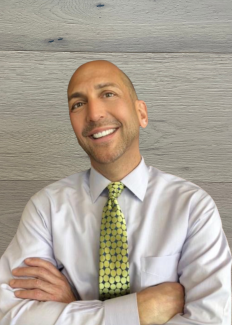 Jake Zalewski
Chief Executive Officer/CCO
Jake Zalewski serves as the CEO and CCO of Brio Financial Group, where his thoughtful approach helps each client feel supported, accepted, and valued. His commitment to upholding clients' best interests infuses every aspect of our team's work. Whether he is making simple operational decisions or major strategic choices, Jake strives to ensure his leadership creates positive, intentional client experiences.
From his perspective, providing in-depth financial guidance is only half of Brio's job — Jake is proud of our unique commitment to being there through every twist and turn in a client's life. He knows that listening to each client, remembering and understanding their goals, and helping them navigate the financial advising process are responsibilities that matter.
Jake brings deep leadership experience to his role as our team's President. He has served as Vice President of Western Operations for the Follet Higher Education Group and Chief Operating Officer for PBA Galleries. Today, he finds meaning and fulfillment in helping our team to truly support clients' lifelong needs and bring them closer to their most important goals.
Education, Accreditations & Awards
B.A. in Business from Saint Mary's College of California
Community Involvement
Jake is an active and engaged community member and is proud to support a number of Bay Area organizations, including:
Life Passions
Jake loves his life, his work, his home, his friends, his community, and most of all, being such a deep part of Boone and Grayson's life (Brandon's twin boys). He also finds balance by running, skiing and snowboarding, hiking, paddle boarding, and traveling. He also enjoys reading, cooking, entertaining, and living life to the fullest.