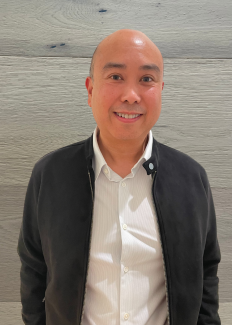 Gerald Antonio
Associate Financial Planner
Gerald has been in the finance world since 2007 so one can say he's well acquainted with the industry. He's joining Brio as an Associate Financial Planner. Gerald loves the Brio team collaboration approach. Small teams bring out the best in Gerald. For a prior firm his team opened more than 190 new accounts a year totaling $120MM in revenue-generating assets. Go Gerald Go!
Education
MS, Financial Planning, Magna Cum Laude, Golden Gate University
MBA, Magna Cum Laude, Pfeiffer University
B.S, Biology, with Honors, The University of North Carolina, Charlotte
Licensure: Series 7 and 66 (Inactive)
Life Passions
Ever since he was a child, Gerald had a love of tennis and would drive his father to distraction by bouncing the tennis ball against the garage door. Tennis was also one of the first things that Gerald did when he landed back in California. He signed up for a LGBTQ friendly league and hasn't looked back since. He lives breathes, sleeps, and eats tennis. Gerald's dream is to attend all four tennis grand slams, Australian Open, Roland Garros, Wimbledon and revisit the US Open. Let's all wish him luck!