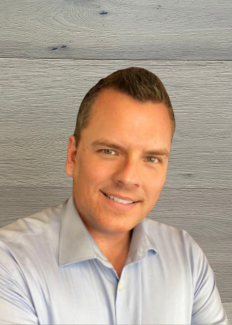 For over 20 years, Gene Elliott has helped individuals and families pursue their greatest financial goals. From estate planning to employee stock options, Gene focuses on simplifying complex endeavors and helping clients find solutions that genuinely fit their needs.
Throughout every relationship, Gene is dedicated to not only providing sophisticated, strategic guidance, but also to bringing warmth and comfort to clients' lives. His motto: Treat every client like you treat your mother. He will work with you to help ensure your financial life today matches your lifestyle tomorrow.
Industry Focus
Cash Flow Management Strategies
Domestic Partner Planning
Employee Stock Options
Estate Planning Strategies
Investments
Retirement Income Strategies
Retirement Plan Distribution
Saving for Education
Social Security Retirement Benefits
Wealth Preservation Strategies
Community Involvement
Gene is committed to giving back to the city he loves and proudly supports a number of organizations, including:
ASPCA
Horizons Foundation
Our Family Coalition
Pets Are Wonderful Support (PAWS)
San Francisco and Marin Food Bank
Life Passions
Gene enjoys traveling — everywhere from his native Wisconsin to Vienna. But no matter how much he travels the world, Gene always loves coming home to San Francisco's museums, theater, opera, and symphony. In his free time, Gene reads historical biographies, books on architecture, travel magazines, and various financial publications.