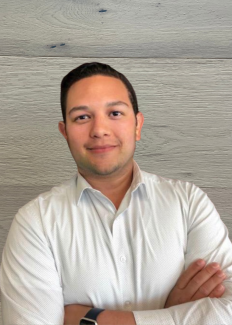 Eduardo Alfaro helps implement Brio's compliance, regulatory, and brand standards to make sure clients get the care and attention they deserve. He collaborates with advisors and staff in order to understand each client's unique priorities, and then works to develop systems within Brio to support those needs. By focusing on client integration, technology solutions, and data management, Eduardo helps Brio operate with thoughtful efficiency. And his creative solutions to in-house logistical issues help support a culture where every client experience matters.
Eduardo brings a wealth of project management and marketing experience to his role at Brio, including extensive work throughout Latin America.
Education, Accreditations & Awards
B.A. in Integrated Marketing Communications from Escuela de Comunicaciones Monica Herrera, San Salvador, El Salvador
Life Passions
Eduardo has three children and is happily married to a wonderful woman originally from Slovakia.