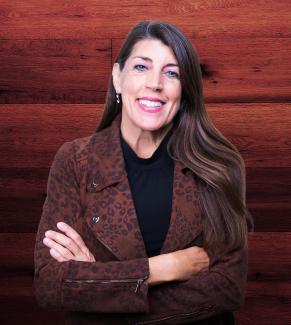 Donna's whole life is about service to the people around her. Ask her to describe herself and she'll tell you, "I'm a philanthropist and homeschool mom who loves helping others." That selfless attitude—combined with boundless energy and determination—are also what make Donna such a superb financial planner.
She became a financial advisor thirty years ago when that wasn't a common profession for women. As Donna rose through the ranks—managing divisions, her own franchise and most recently serving as a senior VP at Ameriprise—she has worked hard to hire, train and empower women, leading by example and inspiring women in her network to reach for the stars.
This passion for empowering others and her "clients first" approach dovetails perfectly with Brio's mission of helping the widest range of people realize their dreams. And Donna is excited to be a part of the team she has watched grow from afar and always admired for their inclusiveness and brilliance in supporting people traditionally overlooked in financial services.
EDUCATION, ACCREDITATIONS & AWARDS
B.A, Finance, Florida Atlantic University 
CERTIFIED FINANCIAL PLANNER™ (CFP) designation

LIFE PASSIONS
Donna's world revolves around her two sons, Zack and Nick. Nick's diagnosis at age 3 of Type 1 diabetes altered the trajectory of her life. She immediately immersed herself in the fight against this life-threatening condition and currently serves on the board of JDRF (Juvenile Diabetes Research Foundation) as VP, and Advocacy Team Chair, where she is able to meet with Congresspeople and Senators to help influence research funding and law changes. She also began homeschooling her sons over a decade ago to better manage Nick's condition, and has found it to be a role she cherishes.
Donna enjoys meeting people from all over the world and often travels to far away lands immersing herself in the culture by learning languages (Portuguese and Spanish), taking cooking classes (Cuba, Bali, Australia) and practices meditation daily to stay grounded in the present. She also volunteers at her local Cystic Fibrosis Foundation and food bank, and still has energy left over to entertain her family's very playful boxer, Jetty.