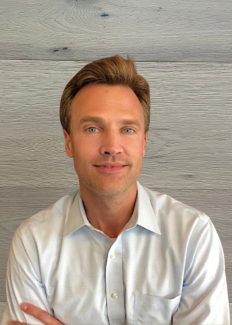 Brandon J. Miller
CFP®, CLU®, MS, ADPA®, ChFC®
Private Wealth Advisor/Founder
As Brio's founder, much of our team's culture comes from Brandon. His commitment to clients' best interests — and focus on building a firm where people can feel comfortable and have fun — drives how our team operates each day.
Brandon specializes in supporting the unique needs of non-traditional families, and he is proud to serve our region in all its diversity. He develops financial plans unique to his clients' specific values and dreams, and works to ensure that they are responsibly managing and protecting their assets. Brandon understands that both life and wealth can be complex, and he is passionate about helping clients navigate whatever paths they walk down.
Deeply analytical and truly open-minded, Brandon's work as a wealth advisor covers all areas of client's financial lives. From addressing concentrated stock positions and planning for retirement to managing family dynamics and beyond, Brandon offers each client the attention and care they need
Education &Accreditations
M.S. in Biochemical Nutrition from the University of Kentucky
B.A. in Biology from the University of Colorado
CERTIFIED FINANCIAL PLANNER™ designation
Chartered Life Underwriter designation (CLU®)
Chartered Retirement Planning CounselorSM designation (CRPC®)
Chartered Financial Consultant designation (ChFC®)
Accredited Domestic Partnership Advisor designation (ADPA®)
Industry Focus
Charitable Giving
Domestic Partner Planning
Employee Stock Options
Estate Planning Strategies
Retirement Planning Strategies
Small Business
Community Involvement
Brandon moved to San Francisco in 1999 to experience the unique culture and lifestyle that the Bay Area provides. Over the years, he has been able to contribute to and create a community that he cares deeply about. Whether he is hosting a nonprofit fundraiser, campaigning for a cause, or simply picking up the litter on the street, Brandon is always searching for new ways to give back. In particular, he regularly supports:
Human Rights Campaign Gay and Lesbian Alliance Against Defamation
Life Passions
Family is incredibly important to Brandon, and his greatest passion lies in being the best possible parent to his twin boys. When he's not spending time with his sons, nieces, and nephew, Brandon is always seeking the next great adventure. Whether he's hiking and skiing in Tahoe, enjoying a day in wine country, or stepping on other people's toes on a dance floor, Brandon lives his life full of brio!