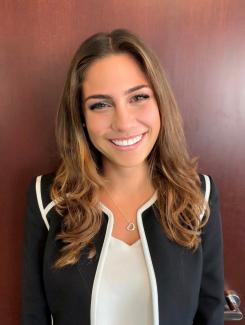 Alexandra Scott
Client Services Coordinator
After graduating from the University of Oregon, Alexandra is starting her career at Brio, where she brings her passion for making a positive impact in the lives of others. Although she majored in finance and minored in economics, it was two interning gigs during college that really taught her the value of financial planning. At Foresters Financial, she was able to shadow the management team to learn about client engagement and wealth strategies. Interning later for The Redwoods, a senior community in Marin, gave her living proof of how implementing these strategies in a thoughtful way can lead to a more comfortable and secure future.
Alexandra's enthusiasm for details and customer service, not to mention her data analysis skills, make her a vital member of the team supporting both clients and Brio's advisory team.
Education & Accreditations
Bachelor of Science, Business Administration, University of Oregon
Life Passions
Alexandra loves traveling, whether it's a sailing trip with her mom, backpacking solo through Vietnam or volunteering in the Dominican Republic. When not at work or on the road, she enjoys hiking with her dog Bella and taking in all types of local events with her friends.