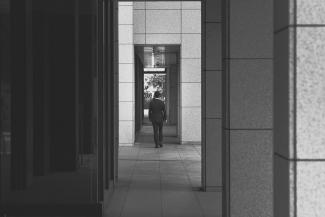 The Rise of the Fee-Based Financial Professional
by Brandon Miller on Dec 13, 2017
A wave of change is transforming the financial services profession. The shift has been gradual, but noticeable. 
  

In the days before the Internet and gourmet coffee on every corner, compensation usually resulted from product sales. A client opened up an investment, and the broker who "sold" that investment received a commission as an outcome.  
   

The more informed an investor was, the more he or she tended to be cynical about this arrangement. It was all too easy for a client to regard the registered representative on the other side of the table as a salesperson, rather than a consultant or an advisor. 
 

The presence of commissions also raised the potential for conflicts of interest. While ethical standards demanded that the representative suggest or present investments suitable for the client, certain suitable investments could mean a larger commission for the representative than others.
 

Before going further, it must be noted that this is not as simple as "fees good, commissions bad." In some cases, an investor may be better served when a financial professional is compensated largely through commissions, or a mix of fees and commissions. In terms of services rendered, that kind of arrangement may be more cost-effective for the client. 
 

On the whole, though, the profession is moving toward a fee-based business model. In this compensation structure, a representative is paid in fees that equal a small percentage of client assets under management. In addition, he or she may charge hourly or per-project fees.
Decades ago, an inherent problem plagued the traditional, commission-driven brokerage compensation model: the broker did not profit unless the client bought something. That reality affected the client relationship. Even now, traces of this longstanding structural problem linger.
In a fee-based or fee-only relationship, the emphasis is on financial guidance and investment management rather than product sales. Investment management fees are typically based on account values, and both the client and the financial practitioner want the account to grow. Their interests are closely aligned; they can see each other as partners in the effort to build and sustain the client's invested assets under management.
This business is relationship-oriented; it must be for mutual success. Increasingly, financial services industry professionals are operating fee-based or fee-only practices with the goal of enhancing existing client relationships and forging new ones.  
Brandon Miller, CFP® is a financial consultant at Brio Financial Group in San Francisco, specializing in helping LGBT individuals and families plan and achieve their financial goals.
Brio Consultants, LLC dba Brio Financial Group is a Registered Investment Adviser. This is solely for informational purposes. Advisory services are only offered to clients or prospective clients where Brio Financial Group and its representatives are properly licensed or exempt from licensure. Past performance is no guarantee of future returns. Investing involves risk and possible loss of principal capital. No advice may be rendered by Brio Financial Group unless a client service agreement is in place.