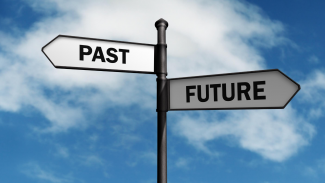 Rethinking Your Goals During a Pandemic
by Brandon Miller on Aug 14, 2020
Recently I got this call from one of my clients: "You're going to hate me," he started off sheepishly. To a financial advisor, this is the equivalent of, "We need to talk."
"You know how we've been working so hard to get me into a house?" he asked.
Oh dear, I thought. He wouldn't be the first client to blow their down payment money on … well, let's just say any number of things. But instead, what I heard was, "I don't think I want a house anymore."
"Okay," I said. "Talk to me." And in the course of that conversation, he told me how dramatically this pandemic has shifted his thinking. Being confined made him realize that, more than anything, he wanted to travel—when it's safe to do so, of course.
I questioned him a little further to make sure this wasn't just a whim brought on by cabin fever. Turns out it was a childhood dream he had abandoned long ago for a more conventional existence. Our current, not-so-subtle reminder that life is short had him regretting letting go of his boyhood ambition.
Once I was convinced that this was an earnest desire, I assured him that I wasn't mad. In fact, I was quite proud of him. Over the past 20 years, I've worked with enough clients to know that it takes honesty and insight to realize that what you're working for isn't really what you want. It also takes courage to upend your planning and start down a new path. But it's the best way I know to lead a life that makes you happy, whatever that may be. You need to live your own dream, not someone else's (including your younger self!) interpretation of what you should do.
So, if this pandemic has you rethinking what it is that you want out of life, I have a few suggestions to help you evaluate new goals.
First off, how serious are you about this goal? Is it based on the temporary—though that temporary keeps getting extended—circumstances imposed by the pandemic? Is it a long-lost aspiration? Or have you discovered a more fulfilling way to lead your life?
If you really are serious about your new goal(s), then you'll need to think about the implications. What all will you need to change to make this happen? For example, if being forced to spend more time with your kids has made you realize that you actually want to spend more time with them, how can you accomplish that? If it means working less, what will you need to do to get by with less money?
Also, think about how what you need to do for the new you will impact other goals that haven't changed. After all, you likely have multiple goals that are interwoven, so a change in one area can impact many other dreams. Going back to our example, if you'll be working less and having less money so you can spend more time with your kids, will you also be able to fund their college? Are you okay with the bargain that more together time now may mean a lesser formal education for your children, or will require more outside help and effort?
And finally, look at what you're already doing that you can build on. In the case of my client, he had already become accustomed to setting aside money each month for the down payment on a house, so we simply made that a monthly addition to his travel fund. And because he won't need all his savings at once as he would with a down payment, we have more flexibility in how we invest his money. His travel list is already expanding.
Truly, you are not alone if you've come to realize that some of the things you've been working so hard for just aren't worth it or that now is the time to make some dream happen. History-making moments like we're living through have a tendency to clarify how short our time here is and make us want to use our remaining days wisely. So, congratulate yourself for your wisdom and bravery, and then start creating a financial plan that works for your new goals.
The opinions expressed in this article are for general informational purposes only and are not intended to provide specific advice or recommendations for any individual or on any specific security. Brio does not provide tax or legal advice, and nothing contained in these materials should be taken as such. To determine which investments may be appropriate for you, consult your financial advisor prior to investing. As always please remember investing involves risk and possible loss of principal capital; please seek advice from a licensed professional.
Brio Financial Group is a registered investment adviser. SEC Registration does not constitute an endorsement of Brio by the SEC nor does it indicate that Brio has attained a particular level of skill or ability. Advisory services are only offered to clients or prospective clients where Brio Financial Group and its representatives are properly licensed or exempt from licensure. No advice may be rendered by Brio Financial Group unless a client service agreement is in place.