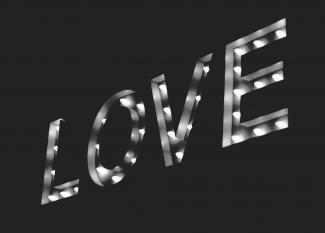 How to Find True Love...With a Financial Advisor
by Brandon Miller on Feb 20, 2019
Maybe it was the wild highs and lows of the stock market last year. Or a realization that you don't have the time—or desire—to research investments and strategies on your own. It could be that you just inherited a boatload of money. (Call me!) Or you're ready to make that thing that you've been talking about for years finally happen.
Whatever your motivation, hiring a professional to manage your money is a good decision. At a minimum, a financial advisor's job is to help you save, invest and grow your money. But it's so much more than that. A really good financial advisor is a coach and a cheerleader. The voice of reason. A trusted confidant. And a professional at managing money, of course. 
A financial advisor is there to help you set and prioritize goals, and plan out the steps needed to achieve your dreams. As well as keep you disciplined when a year-end bonus slated for your retirement account threatens to become a spontaneous getaway to Puerto Vallarta.
A financial pro brings objectivity to decision-making that you likely can't achieve on your own because, well, it's your money. And your money means your retirement, or your kids' education, or your own home or any number of other dreams you have. It's natural to act emotionally about money, but that kind of thinking drives people to do things like sell when the market is tanking and buy when it's on the upswing—the exact opposite of a sound strategy. 
An advisor is there to steer you toward more rational decisions, helping you invest with a purpose and strategy in mind. They offer a wealth of knowledge that you can access as you work towards saving for your goals.So how do you find an advisor who will become a trusted partner? A person to guide you through your most important decisions? To keep you from making costly mistakes when you're buying a house, questioning whether you can afford surrogacy (or children at all), navigating a job loss or divorce, starting a business, deciding when to retire or any other major thing that happens in your life?
Start by asking friends, family and co-workers for recommendations—especially people whose stage of life or financial needs are similar to yours. Online searches and financial professional registries are other good sources. And check the background of anyone who makes your shortlist. BrokerCheck is a helpful site for that.
You may find an alphabet soup of designations after the person's name. An important one is CFP, which stands for Certified Financial Planner. CFPs are licensed and regulated and must take ongoing education and ethics classes to maintain their certification. Fiduciary is another thing to look for in your research because it means the advisor is legally obligated to act in your best interests.
Once you're done swiping left or right through potential advisors, it's time to actually meet. Most professionals offer a complimentary initial consultation to see if the two of you click. Be sure to ask lots of questions, including: 
Background, professional designations and years in business 
Services provided
Investment philosophy
Type of clients they specialize in
How much contact they have with clients and how quickly they respond to them
Who takes over during vacations or if the advisor is incapacitated
How they handle complaints
Then there's the big question: how much they charge. Fee-based advisors may be preferred over those that charge commissions, as the latter may be tempted to recommend investments that benefit them more than you. Fees can be charged hourly, for a specific service (such as creating a financial plan), or as a percentage of the assets the advisor manages for you. Be sure you understand and are comfortable with the cost structure.
In fact, make sure you're comfortable with everything about the financial professional you decide to settle down with. Remember, this is someone you want to be able to trust with intimate details of your life. Take the time to find someone who really gets you, and the two of you can make beautiful money together for years to come.
The opinions expressed in this article are for general informational purposes only and are not intended to provide specific advice or recommendations for any individual or on any specific security. The material is presented solely for information purposes and has been gathered from sources believed to be reliable, however Brio cannot guarantee the accuracy or completeness of such information, and certain information presented here may have been condensed or summarized from its original source.  Brio does not provide tax or legal advice, and nothing contained in these materials should be taken as such. To determine which investments may be appropriate for you, consult your financial advisor prior to investing. As always please remember investing involves risk and possible loss of principal capital; please seek advice from a licensed professional.
Brio Financial Group is a registered investment adviser. SEC registration does not constitute an  endorsement  of  Brio  Financial  Group  by  the  SEC  nor  does  it  indicate  that  Brio  Financial Group has attained a particular level of skill or ability. Advisory services are only offered to clients or prospective clients where Brio Financial Group and its representatives are properly licensed  or  exempt  from  licensure.No  advice  may  be  rendered  by  Brio  Financial  Group unless a client service agreement is in place.