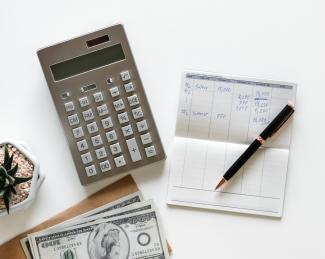 Have You Budgeted for Retirement?
by Brandon Miller on Mar 11, 2019
The closer your household gets to retirement, the more exact you will want to be about your income needs. You first want to look for changing expenses: housing costs that might decrease or increase, health care costs, certain taxes, travel expenses, and so on. Next, look at your probable income sources: Social Security, your assorted retirement savings accounts, your portfolio. 
Priorities. Next, think about what you want to do with your retirement. You may have envisioned travel, spending more time pursuing activities and hobbies, or even moving closer to family or close friends. While you may not be able to live extravagantly in retirement, finding your priorities will be an important part of how you approach your budget; you have to not only know how to take care of your basic needs of your household, but also have things you can look forward to enjoying.
It's also important to remember that priorities change in life, and ideas that you are fixed on before retirement may change after a few years. Budgeting can offer your household the flexibility needed to shift gears, as your needs and desires change. 
Road blocks. Having a budget in place can offer your household flexibility, but sometimes there are situations that come up that will challenge even the most careful retirees. A good budget will take health care costs in mind, and also be able to change over time, should they become more pressing. If you have a family, be mindful that gifts and loans don't overwhelm your budget. Instead, consider creating a rainy day fund to call on, allowing you to set aside money especially for unforeseen expenses. 
Budget well and live wisely. Creating a retirement budget for your household can be a big help in easing the transition from the daily grind to the golden years. For help with budgeting for retirement, speak to a qualified financial professional.
This material was prepared by MarketingPro, Inc., and does not necessarily represent the views of the presenting party, nor their affiliates. This information has been derived from sources believed to be accurate. Please note - investing involves risk, and past performance is no guarantee of future results. The publisher is not engaged in rendering legal, accounting or other professional services. If assistance is needed, the reader is advised to engage the services of a competent professional. This information should not be construed as investment, tax or legal advice and may not be relied on for the purpose of avoiding any Federal tax penalty. This is neither a solicitation nor recommendation to purchase or sell any investment or insurance product or service, and should not be relied upon as such. All indices are unmanaged and are not illustrative of any particular investment.
The opinions expressed in this article are for general informational purposes only and are not intended to provide specific advice or recommendations for any individual or on any specific security. It is only intended to provide education about the financial industry. To determine which investments may be appropriate for you, consult your financial advisor prior to investing. Any past performance discussed during this program is no guarantee of future results. Any indices referenced for comparison are unmanaged and cannot be invested into directly. As always please remember investing involves risk and possible loss of principal capital; please seek advice from a licensed professional.
Brio Financial Group is a registered investment adviser. Advisory services are only offered to clients or prospective clients where Brio Financial Group and its representatives are properly licensed or exempt from licensure. No advice may be rendered by Brio Financial Group unless a client service agreement is in place.