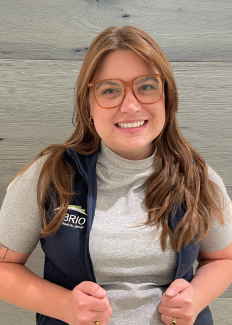 Lindsey comes to us with heaps of experience working as an advisor, wealth manager and an investment analyst. She loves Brio's team approach and focus on non-traditional folks. Previously her own boss, Lindsey saw an underserved community and prioritized helping sex workers navigate the messy world of finance. Self-employed herself she knew what they needed. Just like a boss Lindsey!
Education
B.S, Finance, The University of Alabama
Life Passions
Lindsey is an avid traveler but not in the sense you would think. She doesn't do well with vacations because she hates the pressure of jam packing too much into her schedule. So, she prefers traveling to a new city and living there for 2 – 3 months to get acquainted with the city over a slower pace.