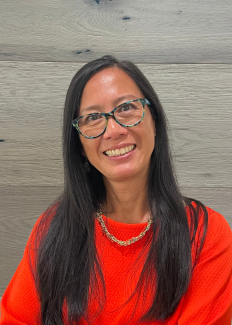 Barbara Domingo
Client Service Administrator
Helping others is nothing new to Barbara. In fact, it's the one through-line in her working life prior to joining Brio. She spent 20 years in investor relations with various corporations, working with C-level executives and engaging with analysts and investors throughout the US, Asia and Europe. Her role included developing the communications and strategies public companies use to explain their investment merits to private and institutional investors and enabling them to make informed investment decisions. As an adjunct professor, she taught courses in investor relations and career development to develop the next generation of business leaders. And when she was ready for a low-stress, no- travel job, she became a sales associate in the bicycle department of a large retailer so she could help novices discover the joy of bike riding.
Education
B.A, International Affairs, The George Washington University, Washington, DC
MBA, University of San Francisco, San Francisco, CA
Life Passions
Barbara's enthusiasm for helping others extends to her free time as well. Over the years, she has volunteered with the Northern California Red Cross, preparing and supporting teams that respond to disasters such as wildfires that displace many people; aided residents of economically disadvantaged communities with job searches; and organized logistics for medical missions in the Philippines.
When she does take time for herself, Barbara loves to be anywhere outdoors. If she's not riding a bike, you'll find her hiking trails near and far, skiing down the slopes in Tahoe or camping along the shores or in the woods, soaking in California's beauty.