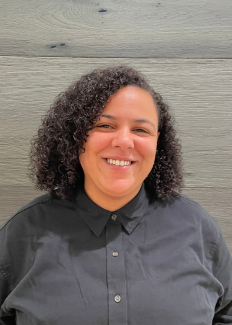 Rachel Walters
Associate Financial Planner
Helping people achieve their goals is what Rachel enjoys most about her Associate Financial Planner role. Brio's mission to work as a team to put clients first aligns perfectly with her vision of how everyone wins. Never one to shy away from setting and achieving goals, Rachel has set her sights on continuing to earn professional designations that will give her even more ways to contribute to the Brio team and the success of our clients.
Rachel brings to Brio over 10 years of experience in client services, the last seven of those in the financial services industry. Her roles as a relationship manager and an assistant manager of a branch for a major bank ignited her passion for listening to clients' unique stories to uncover their financial priorities, help them set goals and put them on the path to financial success. A calm demeanor and sincere desire to help also made Rachel the go-to person for de escalating tense situations, where she had a knack for eliciting laughter and sometimes apologies from angry customers.
EDUCATION AND DESIGNATIONS
B.A, American Studies: Organizational Leadership, University of California, Berkeley
Chartered Retirement Planning Counselor™
Notary Public, Alameda County, California
Life Passions
As the youngest of 10 children, Rachel learned a lot about the importance of family and relationships—and how to be a part of something bigger than yourself. Giving back to the community is ingrained in her, which is why she has facilitated and participated in financial literacy seminars for high school and college students, and volunteered at food banks and local churches to help with food drives and gift giveaways.
As an accomplished musician herself, Rachel loves a wide range of musical styles and has been known to go the Greek Theatre in Berkeley without knowing the band performing. Put her in the kitchen and she can recreate any restaurant dish—vegan, Asian, Southern or any other cuisine you want. Just don't ask her to cook anything when her beloved Warriors or 49ers are playing.