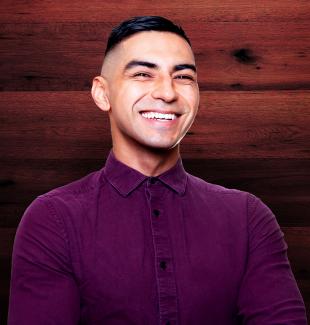 Jesse is what one might call ambitious. Not many people in their mid-20s can say they have been running their own business for 10 years. While going to school. And co-founding and remotely managing a family-owned tree service. But Jesse can.
Not one to sit still, this whirlwind is lending his multi-tasking aptitude, can-do attitude and previous office management skills to Brio in an administrative capacity. He counts integrity and empathy as two of his strengths, which is a perfect fit for providing Brio's top-shelf brand of customer service.
Education, Accreditations & Awards
B.F.A., Photography, Academy of Art
Life Passions
Jesse is passionate about creating his art, which takes many different forms. While his photography business focuses on automotive, products, and events such as weddings and graduations, his personal work is more eclectic. Pieces might synthesize photography with illustrations with woodworking (another passion), and even music. Jesse also loves cars, especially fast ones, swimming and his hometown San Jose Sharks.