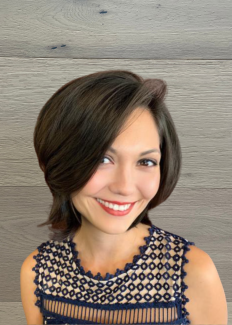 Claire loves conducting methodical, investigative research, but don't let that scare you. She's also wonderful at making complex ideas easy to understand. Her researcher side gets a kick out of building models that help clients achieve their financial goals, while the great communicator side of her is equally happy making sure clients understand what is being suggested and why. 
Claire first started honing her skills when she used her study of child abnormal psychology to investigate the validity of ADHD diagnostic tests.   
She then made the jump to financial services, where her research and organizational skills were put to good use. Claire began by assisting a portfolio specialist in the asset management division of a major bank before moving up to overseeing client portfolios, relationship management and business development.
She is happy to now be working in an environment that encourages growth, development and lifelong learning and Brio is fortunate to add her considerable skills to our team.
Education & Accreditations
B.A, Psychology, University of San Francisco
Life Passions
Claire is intensely curious about the world—including other cultures and the great food they have to offer. She enjoys all things outdoors, where you can find her rock climbing, fishing, hiking and camping. Yoga is her fountain of youth, which helps her keep up with her partner and three kids. Claire is also passionate about helping others and the environment (the whole family volunteers in service projects like park and beach clean-up days), animal welfare and charity events in her community.